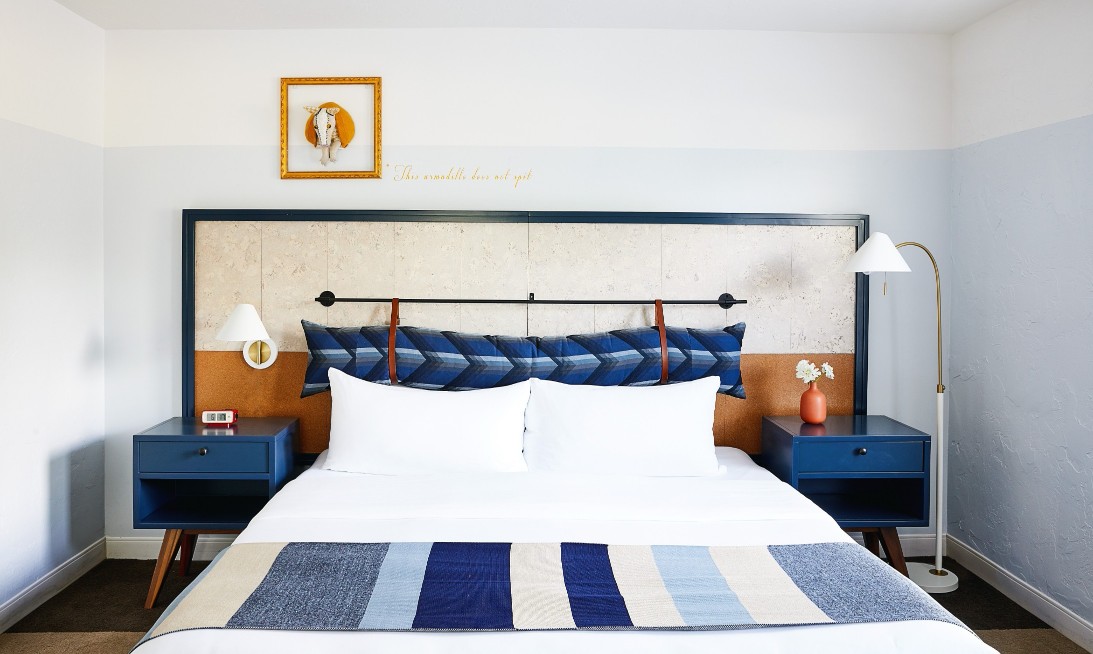 Streamlined and beautiful. Detailed, not fussy. It's like staying in a great big camper van that's been tricked up, turned out, done right. Bold carpets, vintage-inspired fabrics, retro art. Everything you need, including a super-comfy king bed, pour-over coffee, snacks, and nothing you don't.
Two beds are better than one. Our Double Queens are super simple, super functional, but with all the Avroko-inspired design to make it fun to be in. Vintage-inspired fabrics, bold carpets, quirky cross-stitch art, & pour-over coffee.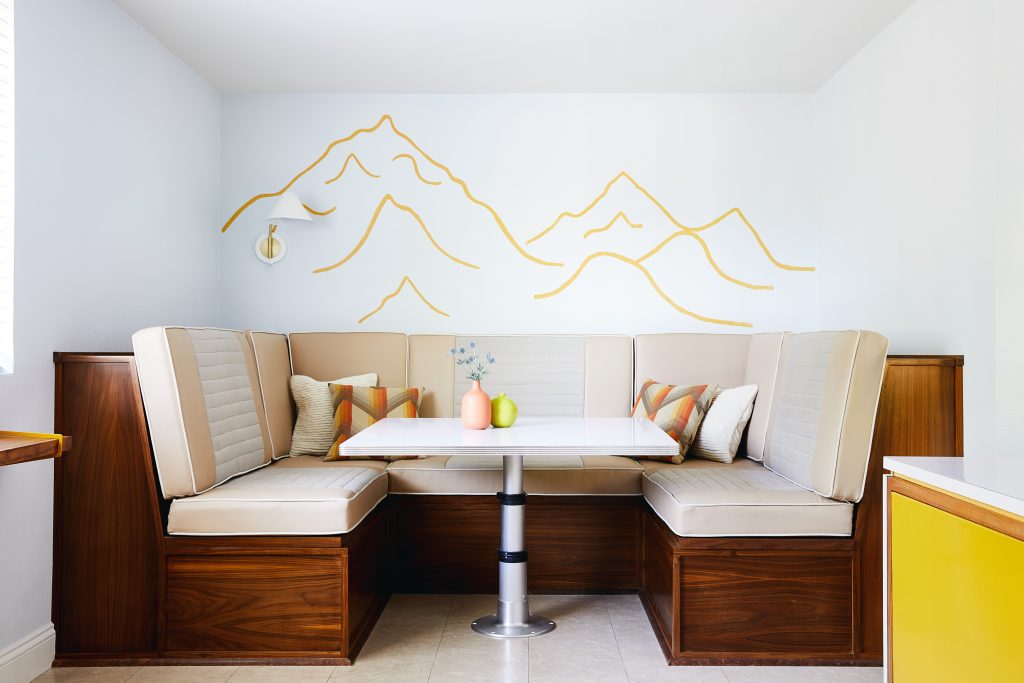 An extra room is just the beginning. Ease in to your Napa Valley adventure with a meal or game around the Camper King Suite's authentic camper table and wraparound bench seats. This isn't just any table – it turns into an extra bed at night. Plus, this suite features extra storage and a semi-private desk space.
Comfortable, convenient, and colorful. The ADA Queen Rooms feature accessible entry, ADA bathrooms and closets, and thoughtful amenities. Our three mineral pools, MoonAcre Spa, common areas, the spa garden, hotel lobby, and parking areas are all ADA accessible.
Accessible hotel entrance and routes to room
Bathroom with bench, handrails, and adjustable handheld shower nozzle, offers either a roll-in shower or transfer style shower
Bathroom is 11 feet, 5 inches x 6 feet, 7 inches in size
Shower is 4 feet, 5 inches x 4 feet, 4 inches in size
Lever handles on sink and doors
Closet from floor to the top is 8 feet, 1 inch. From the floor to the bar in closet is 5 feet, 7 inches
Accessible, lowered closet, plus low peep hole for security
ADA phone and strobe light, upon request
ADA Compliance Kits for hearing impaired guests, upon request
Cozy up with someone special, gather your besties, or bring the family out for a stay that's steeped in nostalgia, in all the best ways. We look forward to welcoming you to Calistoga soon.