The Garden Vichy Treatment at MoonAcre Spa
For a limited time, The Garden Vichy is back. Our tongue-in-cheek take on the oh-so-popular Vichy treatments takes place in our outdoor, airy Spa Garden and goes something like this:
Grape Seed Exfoliation
Warm Water Rinse
Lavender-Rosemary Oil Skin Quench
50 Minutes $140/Person
Reservations
spahost@moonacrespacalistoga.com
Thursdays at 6:30pm
Pioneer Park
Bring a blanket, wine, and a picnic to Pioneer Park for a free summer concert. Local and regional musicians will take the stage each week, kick back and take it all in, or get up and dance!
It might sound hard to believe, but one of Italy's most celebrated artists, Carlo Marchiori, has recreated a Venetian villa in Calistoga. He offers tours on Saturdays only, but they end along with summer. Trust us, it's like stepping into another world.
Monthly until October
Suit up in your swimmy and stroll over to the Spa Garden for a night of schnaps (aka eau-de-vie), snacks, and our after hours' takes on treatments we love. Enjoy a glittery soak in one of our clawfoot tubs before we Perfectly Muddle you with glow-in-the-dark mud. You'll leave feeling good in more ways than one.

Call or email the Spa to RSVP
707.942.0992
spahost@moonacrespacalistoga.com
Douglas Hayes is a local farmer who grows produce and raises a rare breed of chicken for some of the top restaurants and markets in Napa Valley. He offers summer tours in which he reveals his secrets. However, when the garden goes dormant so do his engaging experiences.
$50 per person
To book a Sanctuary Farm Tour, call 707-942-5107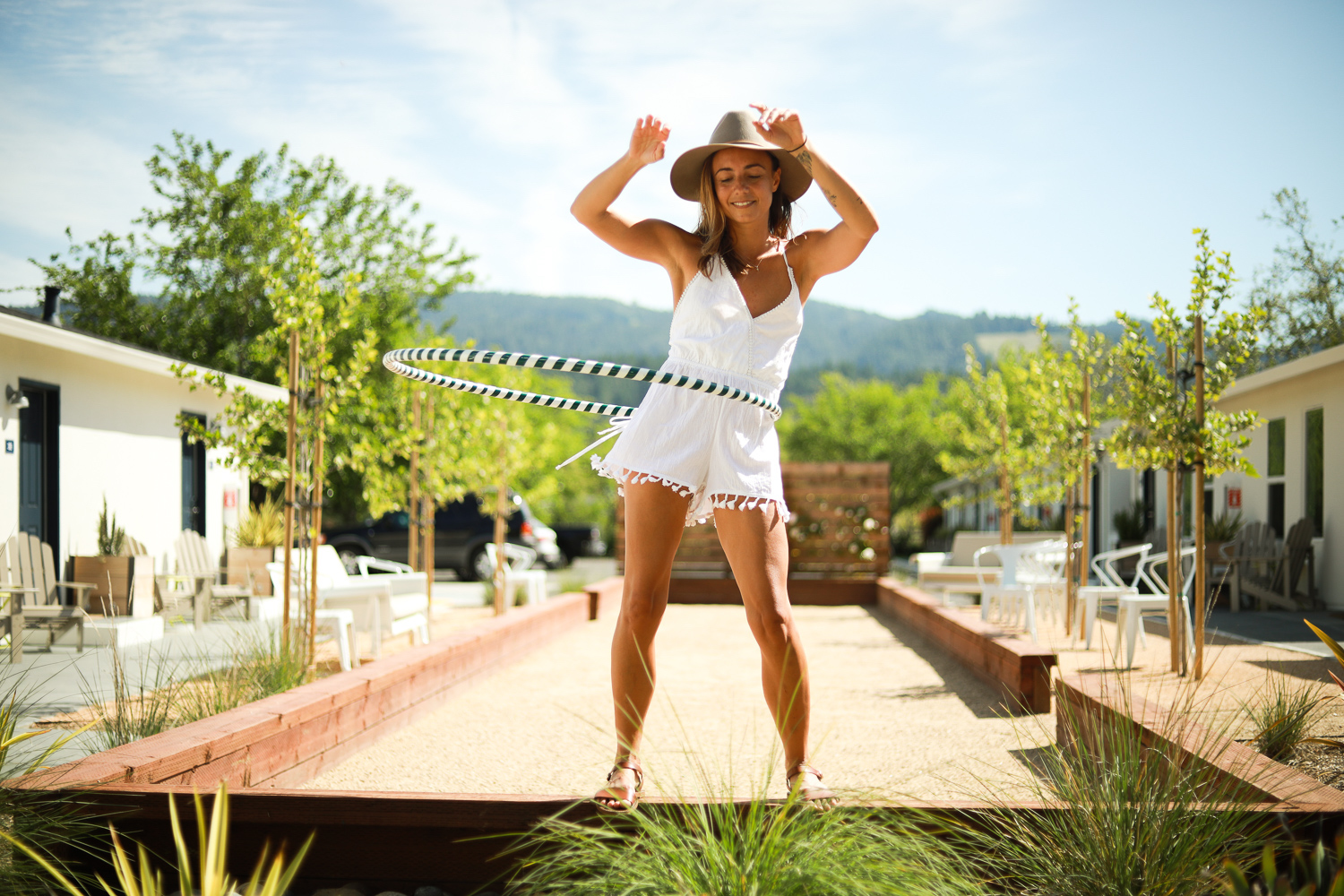 Get Rewarded for Planning Ahead
It's never been easier to plan a Calistoga adventure. For a limited, prepay for your visit and save up to 20% on our best rates.
Requires full/non-refundable prepayment of reservation value at the time of booking. May not be combined with other offers or promotions.